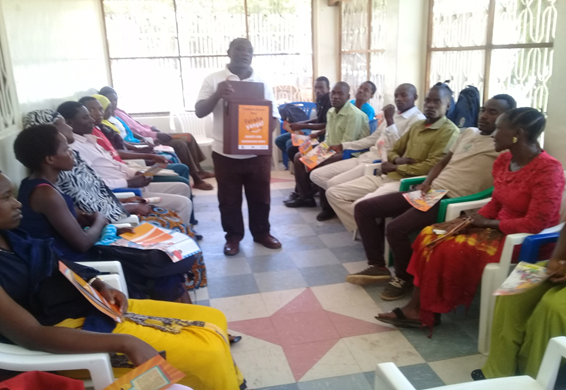 The USAID Tulonge Afya project catalyzes opportunities for Tanzanians to improve their health status by transforming socio-cultural norms and supporting the adoption of healthier behaviors. By addressing key social and cultural norms and social and behavior change (SBC) needs, USAID Tulonge Afya identifies the drivers of behaviors directly tied to health and leverages social and behavior change communication (SBCC) and other mutually reinforcing approaches to achieve the following results:
Result 1: Improved ability of individuals to practice healthy behaviors Result 2: Strengthened community support for healthy behaviours Result 3: Improved systems for coordination and implementation of SBCC interventions
Our integrated approach blends best practices from behavioural health sciences to address the complex individual-to-societal interplay that encourages change. USAID Tulonge Afya uses participatory, evidence-based, and theory-informed approaches. Through this, the project 1) addresses norms and inequities that drive poor health; 2) advance health while promoting rights; 3) use data better to support regional needs; 4) harmonize messages and media; 5) strengthen institutional capacity to manage and deliver high-quality SBC; and 6) facilitate coordination to maximize SBCC impact and efficiencies.
SCOPE OF WORK
To deliver against USAID Tulonge Afya project objectives, T-MARC is sub granting Rafiki Social Development Organization to implement community mobilisation, targeted SBCC interventions, and demand creation activities across the following wards in Shinyanga District Council: Ilola, Itwangi, Lyamidati, Mwantini, Masengwa, Nyida, Salawe, Tinde, Bukene, Iselamagazi, Mwamala, Usule, Puni, Lyabusalu, Lyabukande, Nsalala, Didia, Mwenge, Usanda, Samuye, Solwa, Mwakitolyo, Pandagichiza, Imesela, Mwalukwa, Nyamalogo.